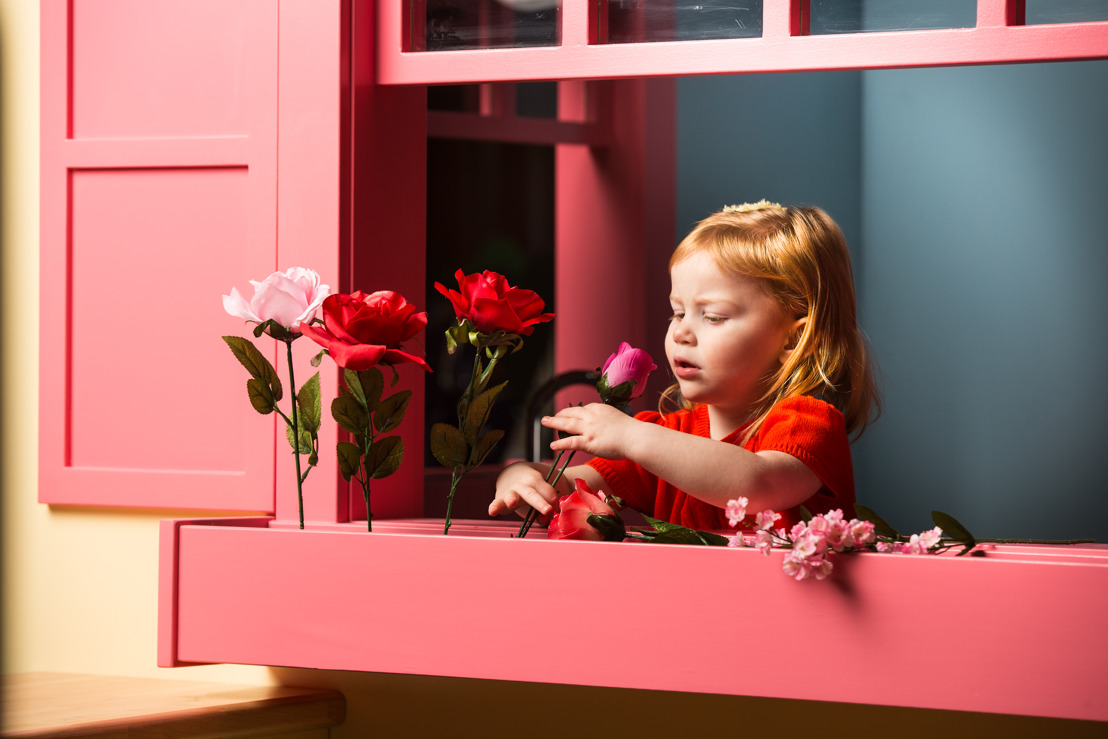 Children's Museum of Atlanta abuzz with family fun this April
Celebrate warmer weather with Earth Day events and special dance performances
Friday, March 23, 2018 — ATLANTA (March 23, 2018) – Spring has officially sprung! Children's Museum of Atlanta is celebrating the season with hands-on activities and events to allow little ones to learn through the power of play. Throughout April, families can explore healthy habits at the interactive Healthyville exhibit, rock and roll to high energy music during Toddler Jam Fridays, celebrate Earth Day by making recycled art to display in the Aluminum Aquarium, watch a special hip hop dance performance and more!
April Special Programming
Earth Day
Saturday, April 21
As cities across the world like Atlanta continues to grow, it's imperative little ones learn how we can protect our planet! Families are invited to visit Children's Museum of Atlanta to explore environmentally conscious habits and important resources with the help of the Imaginators, Professor Labcoat and special guest Michael Recycle, a metal-collecting superhero. Kids can create recycled art to display in the Aluminum Aquarium, build a garden box to learn about the benefits of urban farming, watch a special Earth Day themed Super Spectacular Science Show and more!
Special Earth Day Super Spectacular Science Show
11 a.m. and 4 p.m.
Happy Healthy Habitats Music & Movement
Noon, 2 p.m. and 3 p.m.
Storytime with Michael Recycle
1 p.m.
Science Bar
11 a.m.-3:30 p.m.
Art Studio
11 a.m.-4 p.m.
Build It Lab
11 a.m.-4 p.m.
Special Guest Performance: Legacy Dance Centre
Sunday, April 22 at noon
Legacy Dance Centre is a premier dance studio for kids located in Tucker. In addition to teaching a variety of styles of dance, the studio strives to instill strong leadership, work ethic and self-esteem values in all students. Dancers ranging from the ages of 2 and up, will perform ballet, lyrical and hip hop routines.
Feature Exhibit: Healthyville
Through May 28
Healthyville is a place for everybody! This bilingual (English/Spanish), interactive exhibit teaches health and wellness lessons through play-filled activities and educational messages that foster learning by doing. Designed primarily for children ages 5 – 12 and their parents, caregivers and teachers, Healthyville provides visitors with hands-on opportunities to explore health topics in ways that help them understand their bodies, the importance of making healthy choices and how to apply these concepts in everyday situations. Healthyville features engaging content about how the body works and the effects of our positive or negative health choices.
Healthyville was created by Stepping Stones Museum for Children for the members of the Youth Museum Exhibit Collaborative (YMEC). Healthyville is sponsored locally by Children's Healthcare of Atlanta Strong4Life with additional support from Georgia Power Foundation. Major funding for Children's Museum of Atlanta is provided by Fulton County Board of Commissioners. Major support provided by the Mayor's Office of Cultural Affairs.
Themed daily programming during Healthyville will occur through May 28. Programming subject to change and may be altered during special events. All programs included with admission unless otherwise noted.
Mini-Musical: "Healthyville Delivery Service" written by Jerry G. White
Weekdays at 11 a.m. and noon; Weekends at noon and 2 p.m.
Kids are invited to explore the Healthyville Delivery Service warehouse alongside shipping clerk Sean and Randy the new guy to learn about the importance of the foods we eat. By singing along, audiences will help package vitamin-filled boxes for the residents of Healthyville
Story Time
Weekdays at 3 p.m.; Weekends at 1 p.m.
The Imaginators will read "Jack the Hungry Giant" by Loreen Leedy to share a nutritious twist on the classic fairy tale.
Music & Movement
Weekdays at 2 p.m.; Saturday at 11 a.m. and 3 p.m.; Sunday at 11 a.m.
Welcome to the grocery games! Little ones are invited to join a team to compete in a healthy food obstacle course comprised of sorting items into food groups, challenging others to a hula hoop and jumping jack contest and more! To conclude the games, kids can celebrate victories with a musical dance party.
Super Spectacular Science Show
Weekdays at 1 p.m. and Weekends at 4 p.m.
Professor Labcoat and her assistants will lead a mesmerizing science demonstration for the entire Museum. Kids are invited to see what kind of fun she and her assistants have cooked up! Questions are encouraged at the end of the show.
Eat A Georgia Rainbow
Sunday at 3 p.m.
Children will embark on a scavenger hunt and cold cooking activity with the Imaginators to learn more about fruits and veggies harvested in Georgia throughout the year.
Art Studio Projects
Weekdays 10:30 a.m.-3:30 p.m.; Weekends 11 a.m.-3:30 p.m.
Little artists will have the opportunity to craft a smiley face wheat grass cup planter – inspired by the friendly faces of Healthyville!
Build It Lab
Weekdays, 10:30 a.m.-3:30 p.m.; Weekends 11 a.m.-3:30 p.m.
Children will put their woodworking and creative tools to the test in this supervised space where they have access to real tools and materials. Encouraging inventions, Build It Lab sparks creativity by allowing young innovators to build items such as a stethoscope or spine simulator out of recycled materials.
Science Bar
Weekdays 10:30 a.m.-3:30 p.m.; Weekends 11 a.m.-3:30 p.m.
Science is everywhere, especially on the mezzanine at the Museum! Step Up to Science is the new STEM exhibit area and features interactive exhibits about light, robotics and how the human body works! Families can saddle up to the science bar for a full menu of fun activities, knowledge and have their questions turned into answers by one of the STEM educators.
Building Blocks Programs
Recommended for children one to five years old
Tiny Club Monday
10:30 a.m.
Designed for little minds, Tiny Club Monday offers FOODiE Club, SCiENCE Club, ARTiST Club and BUiLDER Club for children ages 2-5 and caregivers to enjoy together. The 30-minute classes offer hands on activities, professional instruction and the chance to create and learn something new!
Messy Thursdays
10:30 a.m.-12:30 p.m.
Little visitors and guardians are invited to get messy! Messy Thursdays offer slime, finger painting and more! Let the Children's Museum of Atlanta clean up the mess while the little ones have a blast. New, messy activities await every week to try, offering endless opportunities.
Toddler Jam Fridays
10:30 a.m.-12:30 p.m.
Kids are invited to rock and roll into the weekend with this high energy, music-filled class guaranteed to shake out the wiggles and foster a love of music. Each week little ones can enjoy new songs, instrument play, circle time activities and, of course, dance breaks.
For more information on the April program offerings or to support Children's Museum of Atlanta, visit childrensmuseumatlanta.org or call 404.659.KIDS [5437].