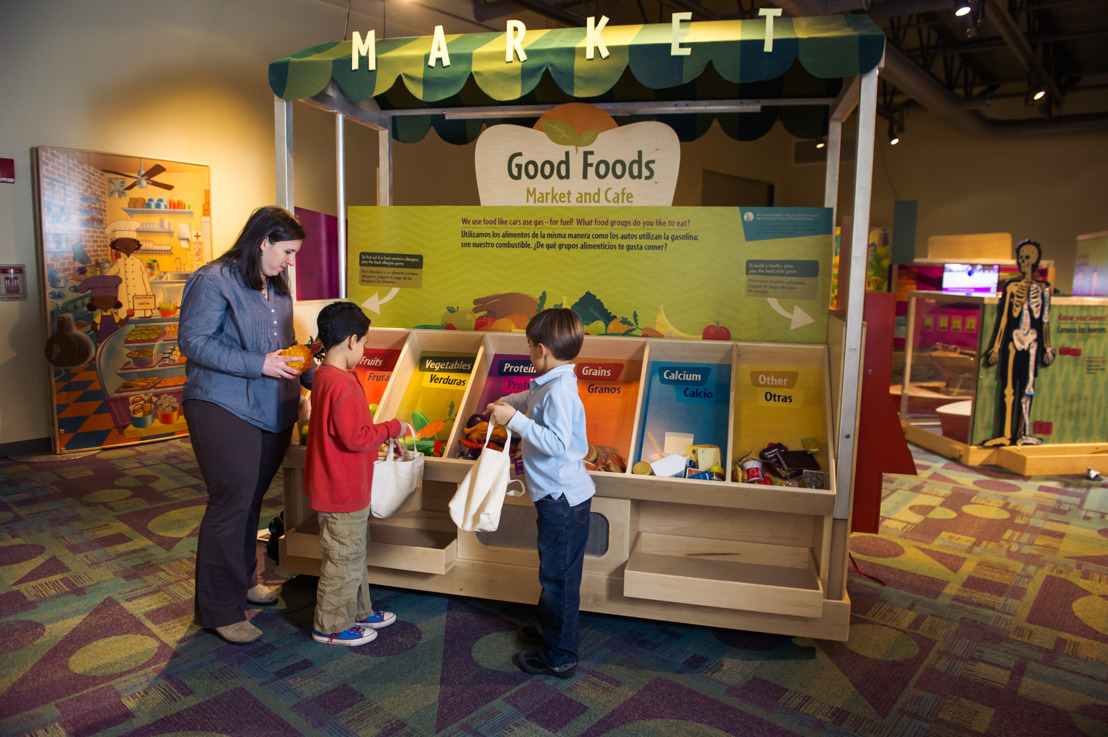 Last chance for families to experience Healthyville at the Children's Museum of Atlanta
Feature exhibit teaching little ones health and wellness lessons closes May 28
Thursday, May 3, 2018 — ATLANTA (May 3, 2017) – Families are invited to explore how the human body responds to healthy choices with hands-on activities at Children's Museum of Atlanta through Monday, May 28. Healthyville is a vibrant community comprised of "residents" of all ages who present fun facts about nutrition, fitness, safety, hygiene and the functions of the body in a way in which little ones can understand. The interactive exhibit includes the opportunity for kids to play sugar or salt detective, ride a bike or row a boat alongside a skeleton, explore particle trapping hairs in a giant nose, design a healthy snack, examine x-rays, visit a gastric juice bar and more!
WHAT:
Final weeks to visit Healthyville
Only a few weeks remaining to explore healthy lifestyle choices through interactive experiences
WHEN:
Available through Monday, May 28
Monday, Tuesday, Thursday and Friday: 10 a.m. – 4 p.m.
Weekends: 10 a.m. – 5 p.m.
**The Children's Museum of Atlanta is closed on Wednesdays
WHERE:
Children's Museum of Atlanta
275 Centennial Olympic Park Drive, NW
Atlanta, GA 30313
HOW:
Plan ahead and save! Families can purchase timed tickets online in advance to save money and guarantee entry to the Museum. To purchase tickets, visit childrensmuseumatlanta.org.
Entrance to the exhibit is included in each regular admission to Children's Museum of Atlanta.
Connect with the Children's Museum of Atlanta on Facebook, Twitter, Pinterest and Instagram. For more information or to support the Museum, visit childrensmuseumatlanta.org or call 404.659.KIDS [5437].