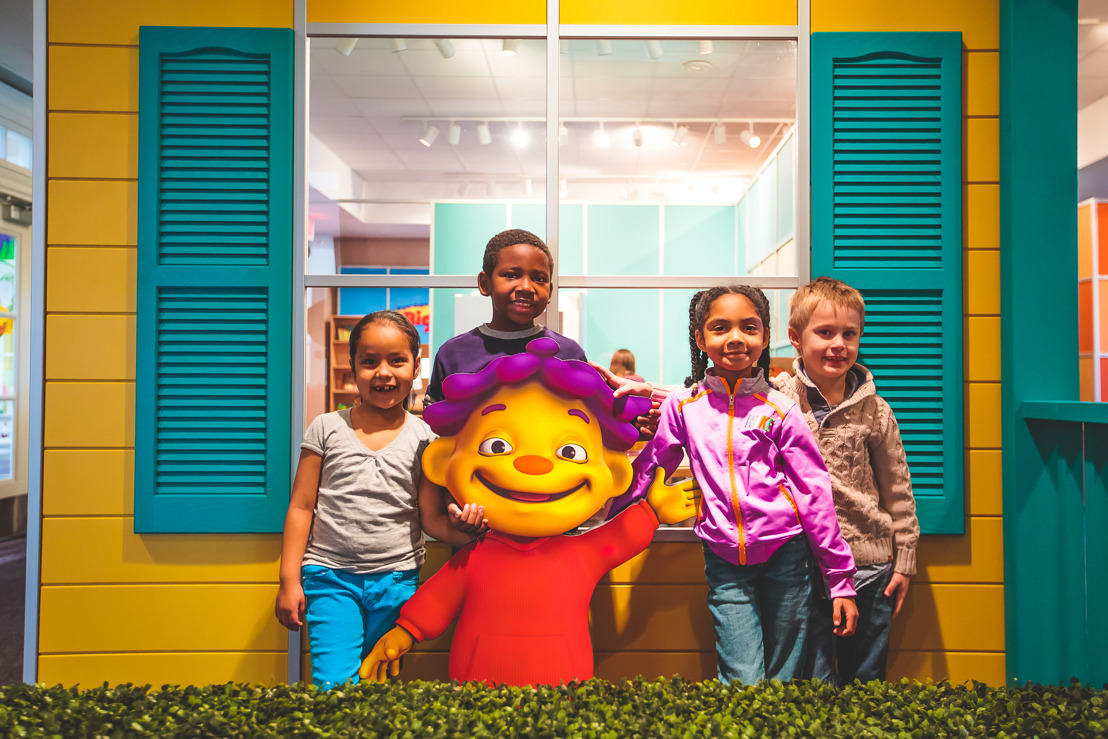 Sid the Science Kid headed for Children's Museum of Atlanta
Sid the Science Kid: The Super-Duper Exhibit! opens September 16
Monday, July 17, 2017 — ATLANTA (July 17, 2017) – Beginning September 16, kids can join Sid the Science Kid on an amazing scientific adventure when Sid the Science Kid: The Super-Duper Exhibit! opens at Children's Museum of Atlanta! This exciting new traveling exhibit brings the award-winning PBS KIDS TV series Sid the Science Kid to life. For the first time ever, kids will be able to step into Sid's world and become "science kids" themselves as they discover and investigate everyday science questions around Sid's home, at school in the Super Fab Lab and on the playground. Through fun, hands-on activities, kids will use scientific tools to learn about simple machines, the laws of motion, magnetism, air power and the five senses. It's sure to be a super-duper-ooper-schmooper good time!
"There is no better way to get children excited about science than through interaction and play," said Lisa Henson, CEO of The Jim Henson Company. "The hands-on nature of Sid the Science Kid: The Super-Duper Exhibit! not only engages students, it inspires them to explore the science they find all around them from their backyard to the schoolyard."
Sid the Science Kid: The Super-Duper Exhibit! will be at Children's Museum of Atlanta, September 16, 2017 through January 15, 2018 and is free with Museum admission. Created by The Magic House, St. Louis Children's Museum® in collaboration with The Jim Henson Company, the exhibit is generously made possible by The Boeing Company, the Employees Community Fund of Boeing St. Louis, Sally and Bill Canfield, the Crawford Taylor Foundation, Judy and Jerry Kent, Monsanto Company and Sigma-Aldrich. Local sponsorship is provided by Ford Motor Company, Fulton County Board of Commissioners and the Mayor's Office of Cultural Affairs.
"Knowing that Sid the Science Kid is a popular television program among our visitors was one of the main reasons we wanted to bring this exhibit to Atlanta," said Jane Turner, executive director of the Children's Museum of Atlanta. "This interactive exhibit will allow children to engage in the power of play through entering Sid's world like never before and immersing themselves into various elements of science."
About Children's Museum of Atlanta:
Children's Museum of Atlanta is the only educational venue of its kind in Atlanta, presenting educational programs and exhibits designed for young children ages 0-8. The Museum's mission is to spark imagination and inspire discovery and learning for all children through the power of play. With six permanent learning zones consisting of bright, creative and hands-on exhibits, the Museum supports inventive play-based exploration and experiential learning focused on the whole child. Core competencies for literacy, math and science are promoted throughout all exhibits and programming in alignment with the state and national Core Performance Standards. The Children's Museum of Atlanta also offers parties, memberships, field trips, summer camp and private events. For more information or to support Children's Museum of Atlanta, visit childrensmuseumatlanta.org or call 404.659.KIDS [5437].
About The Jim Henson Company:
The Jim Henson Company has remained an established leader in family entertainment for over 50 years and is recognized worldwide as an innovator in puppetry, animatronics and digital animation. Best known as creators of the world famous Muppets, Henson has received over 50 Emmy Awards and nine Grammy Awards. Recent credits include the Emmy® nominated Sid the Science Kid, Dinosaur Train, Wilson & Ditch: Digging America, Pajanimals and Doozers. Features include The Dark Crystal, Labyrinth, MirrorMask, and Unstable Fables and television productions include Fraggle Rock and the sci-fi cult series Farscape. Independently owned and operated by the five adult children of founder Jim Henson, the Company is also home to Jim Henson's Creature Shop™, a preeminent character-building and visual effects group with international film, television and advertising clients, as well as Henson Recording Studios, one of the music industry's top recording facilities known for its world-class blend of state-of-the art and vintage equipment. www.henson.com.